The Ukrainian Heritage Consortium of North America is a collective of Ukrainian American and Ukrainian Canadian museums, archives, and libraries whose individual missions are to preserve and protect our collective Ukrainian heritage in North America.
The Consortium provides a venue for directors, curators, librarians and staff of member organizations to collaborate and gain/share knowledge about institutional collections, best practices in their fields of museum, archives and library sciences, and a place where like-minded individuals can network and share their successes and challenges and find solutions to common problems.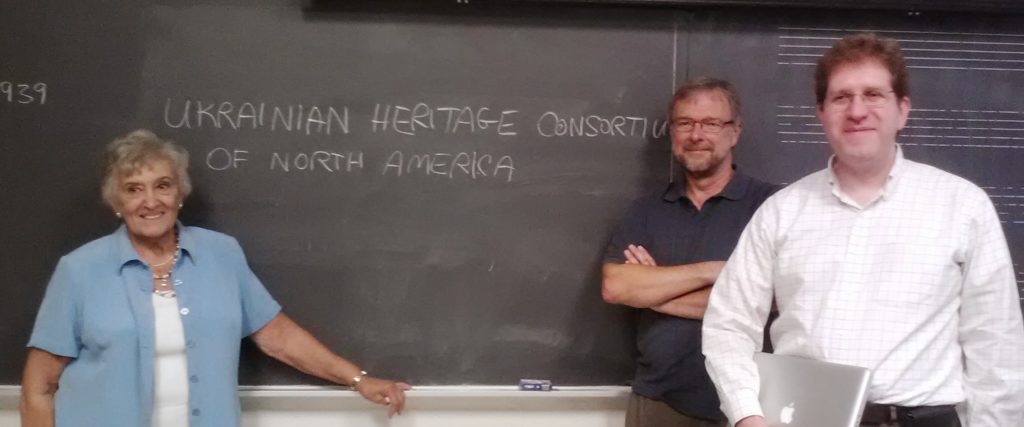 Members of the Consortium include:
Harvard Ukrainian Research Institute Library 
Prairie Centre for the Study of Ukrainian Heritage, University of Saskatchewan, Saskatoon, SK
Shevchenko Scientific Society,  New York
Ukrainian Academy of Arts and Sciences, New York
Ukrainian American Archives-Museum of Detroit
Ukrainian Canadian Research & Documentation Centre
Ukrainian History and Education Center, S. Bound Brook/Somerset, NJ
Ukrainian Institute of America, New York
Ukrainian Institute of Modern Art, Chicago
The Ukrainian Museum, New York
Ukrainian Museum-Archives, Cleveland, OH
Ukrainian Museum and Library of Stamford, CT
Ukrainian National Museum, Chicago
Ukrainian Rochester Archive, Rochester, NY
Ukrainian Sports Museum and Hall of Fame, Whippany, NJ
New member organizations are welcome, as are individuals who work in the museum, library or archives fields, but may not be associated with a member organization.